Read Transcript of RM143: Will Willman Undo Does v. Snyder feat Josh Hoe
Josh Hoe of Decarceration Nation and Twitter extraordinaire joined us this week for further discussion on the Willman case that we discussed in RM142. Josh is a very generous guest and always comes prepared to challenge Larry; and this I promise is a good thing! 🙂
We start off tackling a listener comment about being partisan, and where in the world did the Adam Walsh Act come from. The short answer is, not Joe Biden.
https://www.congress.gov/bill/109th-congress/house-bill/4472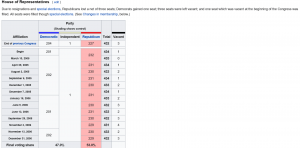 [16:03] https://www.washingtonpost.com/nation/2020/09/02/police-chief-louisiana-video/
[27:40] A deep dive into the affects of the Willman decision
[58:12] Listener question from Daniel regarding IML
[1:05:25] Second is from Christopher. He wants to know about access to email in BOP.
https://www.registrymatters.co/podcast/rm143-will-willman-undo-does-v-snyder-feat-josh-hoe/
Leave voicemail: 747-227-4477
Email us: registrymatterscast@gmail.com
Support us on Patreon: https://www.patreon.com/registrymatters
Follow us on Twitter: Twitter
Join the Discord server: https://discord.gg/DAmupkf
Want to support Registry Matters with some swag: https://shop.spreadshirt.com/registry-matters