RM185: Does This Law Mean I Can't Vote?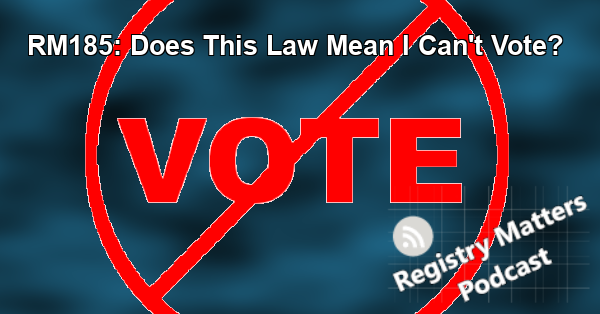 Subscribe to Our Mailing List
To receive ongoing updates and notifications on new episodes, please sign up to our Newsletter and we'll make sure to keep you in the loop!
Every Episode
"You people" need to listen to this podcast to get educated on how we, yes we, can make the changes required to remove the unconstitutional burden of the registry from our lives, and the lives of our families.
© All rights reserved. Developed by SecondLineThemes.com